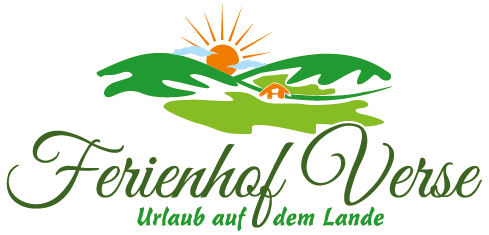 Experience nature and relax
Country vacation in the Sauerland at the Verse vacation farm
Are you planning a family vacation full of unforgettable experiences for children, parents and grandparents? Would you like to gather new strength in nature on a short vacation in the Sauerland?
Then you are exactly at the right place with us!
Our Verse vacation farm, in the middle of the Sauerland-Rothaargebirge nature park, offers individual country vacation for families and solo travelers, and vacationers with dogs are also always welcome.
Far from the hustle and bustle you will find rest and relaxation in our comfortable vacation apartments or in the secluded vacation home, while your children explore, romp, play and make friends with our farm dog.
At the edge of our vacation farm we have several camping pitches which are equipped with electricity & drinking water connection and WiFi
Our spacious courtyard is on the edge of the idyllic nature reserve Melbecketal-Rübenkamp, a perfect starting point for hikes through the wonderful nature of the Sauerland in every season.
In the area around Lennestadt you will find bike tours for the whole family, exhilarating mountain bike trails and exciting excursion destinations. On a winter vacation, the hilly landscape is ideal for snow tubing and skiing.
Discover our offers for a happy country vacation all year round!
Choose your accommodation
An excerpt from our offer
Seal of Quality & Quality Mark